Xtreme Duck Blinds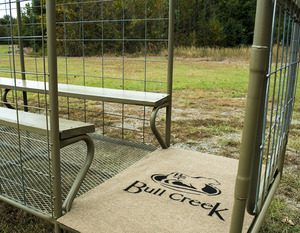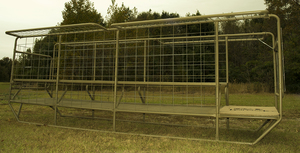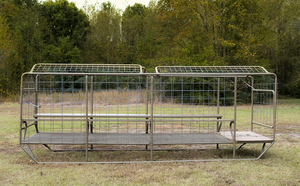 Our duck blinds are designed to keep you hidden until the time is just right. Made out of steel tubing, these blinds are designed to withstand the harsh elements in the marsh or on land.

The welded wire mesh makes it easy to attach grass, netting, or your own camo to conceal your presence.

Blinds come standard with floors and dog platform.

Each Duck Blind Skid Includes:
Spring-loaded doors & Hinged Top

2' x 10' Treated Wood Seats

Both seats have shooting flaps for concealment

Welded wire mesh to tie brush down

Heavy Built Platform that goes from skidding the blind into place to safely raising with a lift
For custom blinds, please contact us at 501-286-3766.